Edit Current Bio
UCB is written collaboratively by you and our community of volunteers. Please edit and add contents by clicking on the add and edit links to the right of the content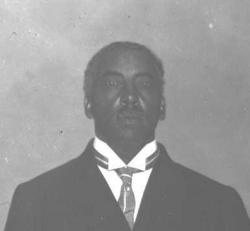 William Herbert Hilton Talbert
Born on 1-27-1864. He was born in Red Lands, CA. He is accomplished in the area of Business.
Basic Info
Attachments
Relations
Organizations
Accomplishments
Schools
Employers
The son of Robert and Anna Maria Harris Talbert, William was born in Red Bluff, California in 1866. The family returned to Buffalo and he was educated in Buffalo Public Schools. William was active in the family's extensive real estate holdings beginning in 1889. He also worked as a clerk in the Office of the Treasurer of the City of Buffalo. In 1911 he was the president of the Buffalo Colored Republican League.

He was a member of the Michigan Street Baptist Church, which his grandfather Peyton Harris helped to build.

He married Mary Burnett in 1891 and the couple had one child Sarah May and one grandchild, Yvette.