Edit Current Bio
UCB is written collaboratively by you and our community of volunteers. Please edit and add contents by clicking on the add and edit links to the right of the content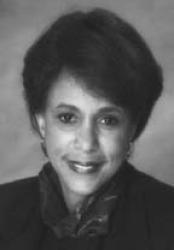 She was born in Greensboro, NC.
Basic Info
Attachments
Relations
Organizations
Accomplishments
Schools
Employers
Born in Greensboro, North Carolina, Howard received her B.A. Degree from Bennett College, a M.S. in Education from Indiana University, Bloomington, Indiana, and completed course work certification Program Evaluation Systems at Cornell University. She has served as Executive Director of Wilson Commencement Park (WCP) since it opened in 1990 and was responsible for both the completion and oversight since inception of facilities' construction, program design. She was also responsible for management of a welfare reform and Life Skills organization which has provided services through several business units (Housing, Case Management, Mentoring, Employment, Literacy, Community Outreach, and Early Childhood Services) to over 750 single-parent families and children who seek increasing self-sufficiency and alternatives to welfare dependency. Under Jean's leadership, Wilson Commencement Park has grown from a small, community-based program to now serving as a model for community collaboration and a benchmark for welfare reform, both locally and nationally.

Prior to employment at Wilson Commencement Park, Jean served in senior management positions at the United Cerebral Palsy Association of Rochester; Clinic Coordinator for Substance Abuse/Maternal Infant Care Services at Hutzel Hospital, Detroit, Michigan; Project Manager, Well-Being Services for the Aging, Detroit, Michigan; Adult Program Director, Y.W.C.A., Springfield, Massachusetts; and the New York City Mission Society as a Case Manager.

Her community service is extensive. She served under Governor Mario Cuomo for six years on the Executive Committee of the New York State Office on Mental Retardation and Development Disabilities Advisory Council and was an advisor to the Governor's Office in the implementation of the Willowbrook Consent Decree. As an extension of her outreach, Jean served in an appointed position by Monroe County Executive, John Doyle, as Chair of the Day Care Consortium.

Jean's current community involvement includes: board of trustee membership at Bennett College, Monroe Community College, the Pluta Family Cancer Center Foundation, Energy East Corporation, Center for Governmental Research, the Women's Health Partnership, the Greater Rochester Metro Chamber of Commerce, the New York State Welfare Reform Block Grant Advisory Council, and the Rochester Chapter of The Links, Incorporated.

Her former and past trustee involvement over the past decade included Genesee Hospital, Housing Council of Rochester, Otieana Council of the Boy Scouts of America, WXXI Broadcasting Council, State University of New York at Brockport's Educational Opportunity Center, Rochester School for the Deaf, Coordinated Care Services, Inc., Baden Street Settlement House, the Martin Luther King Commission, Mary Cariola Children's Center, and numerous other community service activities

Jean is a graduate of Leadership America, the country's only national not-for-profit leadership program for women of achievement. She is also the recipient of the Rochester Chapter of The Links, Incorporated White Rose award; the American Diabetes Association Woman of Valor award and the Athena Award Nominee. She received the Director's Award from the Greater Rochester Association of Women Attorneys and the March of Dimes Mother's of the Year award.

Jean is the mother of three adult children and a granddaughter.