Edit Current Bio
UCB is written collaboratively by you and our community of volunteers. Please edit and add contents by clicking on the add and edit links to the right of the content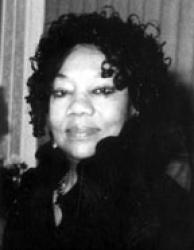 She was accomplished in the area of Legal. She later died on 5-29-2022.
Basic Info
Attachments
Relations
Organizations
Accomplishments
Schools
Employers
Marian Bass, a retired Captain of the Buffalo Police Department, was a trailblazer for women in law enforcement. She was Buffalo's first permanent, minority woman officer and the first woman Lieutenant and Captain of Police. She is the only woman in Western New York certified as a candidate for Inspector of Police (the highest civil service rank in law enforcement), and the only woman in Western New York to have commanded a police precinct.

She earned four degrees subsequent to her appointment that include a Master of Arts degree in Criminal Justice from the Rockefeller College of Public Affairs and Policy, and a Master of Science degree in Urban Affairs from the State University of New York at Buffalo. She has served as a Guardian Ad Litem in Family Court, Senior Arbitrator for the Better Business Bureau, Matrimonial Fee Arbitration panel member in Supreme Court, and as a substitute teacher for BOCES. She also was an interviewer for Channel 18's Fifteen Minutes of Fortune and Fame program.

A prolific writer on police subjects, she has been published both locally and nationally. As Commander of the Crime Prevention Bureau, she and her staff were featured in EBONY magazine for excellence in law enforcement. She is a motivational speaker for young people and frequent graduation speaker. In 2000, she became a Canisius College certified Paralegal.

Captain Bass is a 1490 Black Achiever and recipient of the YMCA Leadership Award. In 1993, the Better Business Bureau of Western New York nominated her Arbitrator of the Year. The University Community Council of State University of New York at Buffalo cited her as Outstanding Woman in the Professions in Western New York. In 1984, she received the University's Distinguished Alumnus award. A former adjunct professor at Erie Community College, she received a Distinguished Alumnus award from that institution in 1998. In the same year, she also received an award from the Erie County Sheriff's Foundation for excellence in law enforcement. She also received the Sojourner Truth Award from the National Association of Negro Business and Professional Women, Buffalo Club.

She has a special rapport with disadvantaged youth and at-risk students. She is the daughter of Ray Bass (deceased) who was formerly the largest minority contractor in Western New York. In the 1930s her father was the first Afro-American admitted into the Building Trades Union. On June 15, 2002, Marion Bass had an article published in the My View section of the Buffalo News. Father's Legacy Leaves Record of Achievement is about her father, Ray Bass, who was the first African American building trades contractor in Western New York.

She is known for cultivating beautiful gardens around her home in Amherst. Her memberships include, Working for Downtown, American Association of University Women, UB Women's Club, Afro-American Historical Association of the Niagara Frontier, Police Conference of Western New York, New York State Dispute Resolution Association, and the Western New York Association of Retired Police Officers. She is fourth Vice President of the Judges and Police Conference of Western New York. Captain Bass is a member of Bethel AME Church.