Edit Current Bio
UCB is written collaboratively by you and our community of volunteers. Please edit and add contents by clicking on the add and edit links to the right of the content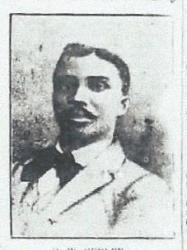 Born on 12-25-1868. He was born in Huntsville, Al. He is accomplished in the area of Business.
Basic Info
Attachments
Relations
Organizations
Accomplishments
Schools
Employers
Once proclaimed the wealthiest man in Tulsa, Oklahoma, O.W. Gurley saw his property and his wealth disappear on May 31st - June 1, 1921 in the flames of the Tulsa Race Riot. While the majority of the nearly 300 people believed killed were Black and the millions of dollars lost in the destruction of businesses and property were suffered by Black Tulsans, Blacks were blamed for starting the riot. Even Gurley would testify before the Grand Jury investigating the riot that a group of Black men were responsible for the destruction. On June 4th, Gurley was quoted as saying "...belligerent Negroes established headquarters at the plant of a Negro newspaper." That newspaper was more than likely the Tulsa Star, published by Andrew J. Smitherman.

Gurley said "on the night of the riots he went to the newspaper office about nine o'clock and found activities far advanced." Men were coming in singly and in little groups." he said. "In answer to the call to arms, and guns and ammunition were being collected from every available source. Many of the men." he continued were making open threats and talking in a most turbulent manner. ., When I saw what was going on I tried to talk them out of the Idea of arming themselves to prevent what they believed was a threatened lynching, but they were in such a dangerous mood that I almost got in trouble myself. There were not more than forty or fifty men in the crowd of armed Negroes who marched upon the court house. They were nearly all dope users or jake drinkers with police records. However, ' there were a few more intelligent ones fax the lead." 'Gurley named several negroes as leaders."

Gurley was born on December 25, 1868 in Huntsville, Alabama. In 1876, his parents, John and Rosanna moved the family to Pine Bluff, Alabama. Gurley had three siblings, John, 1870-1941, Millie, 1872 and Robert, 1874. Gurley was a graduate of the Branch Normal School of Jeff County, Arkansas. He married the former Emma Evans on January 25, 1888 in Jeff, Arkansas. She was born in 1870.

Gurley was not a native Oklahoman but moved to the Oklahoma, Territory at a time when Blacks in the thousands moved to the area they saw a mecca for the establishment of Black towns. He was a participant in the Oklahoma land rush of 1889. According to other biographers, he resigned a presidential appointment by the administration of President Grover Cleveland to seek his future out west.

Gurley began the work of community building almost immediately upon his arrival in the territory. In 1889 he served as the principal of the City Schools of Perry, Oklahoma. In 1906 he helped to found the AME Church in Tulsa. The same year he purchased 40 acres of land that he reserved for Black purchases only. This land established Tulsa's Black community. Gurley built a hotel, built five homes and three two-story buildings, had a real estate business, and was also a merchant. In addition, he purchased an 80 acre farm in Rogers County. Gurley's hotel was located on a road he named Greenwood, after the city of Greenwood, Mississippi.

This community that was destroyed in 1921 has been called "Black Wall Street" because of the prosperity of Blacks in Tulsa and their creation of businesses, professional practices and real estate holdings that made men like Gurley wealthy. Gurley was said to have lost over $200,000 in the riot. He never recovered and left Oklahoma. He moved to Los Angeles, California and can be found in the voter registration rolls in 1928. He is also listed in the 1930 City Directory as living at 364 East 33rd Street. The exact date of his death is unknown.